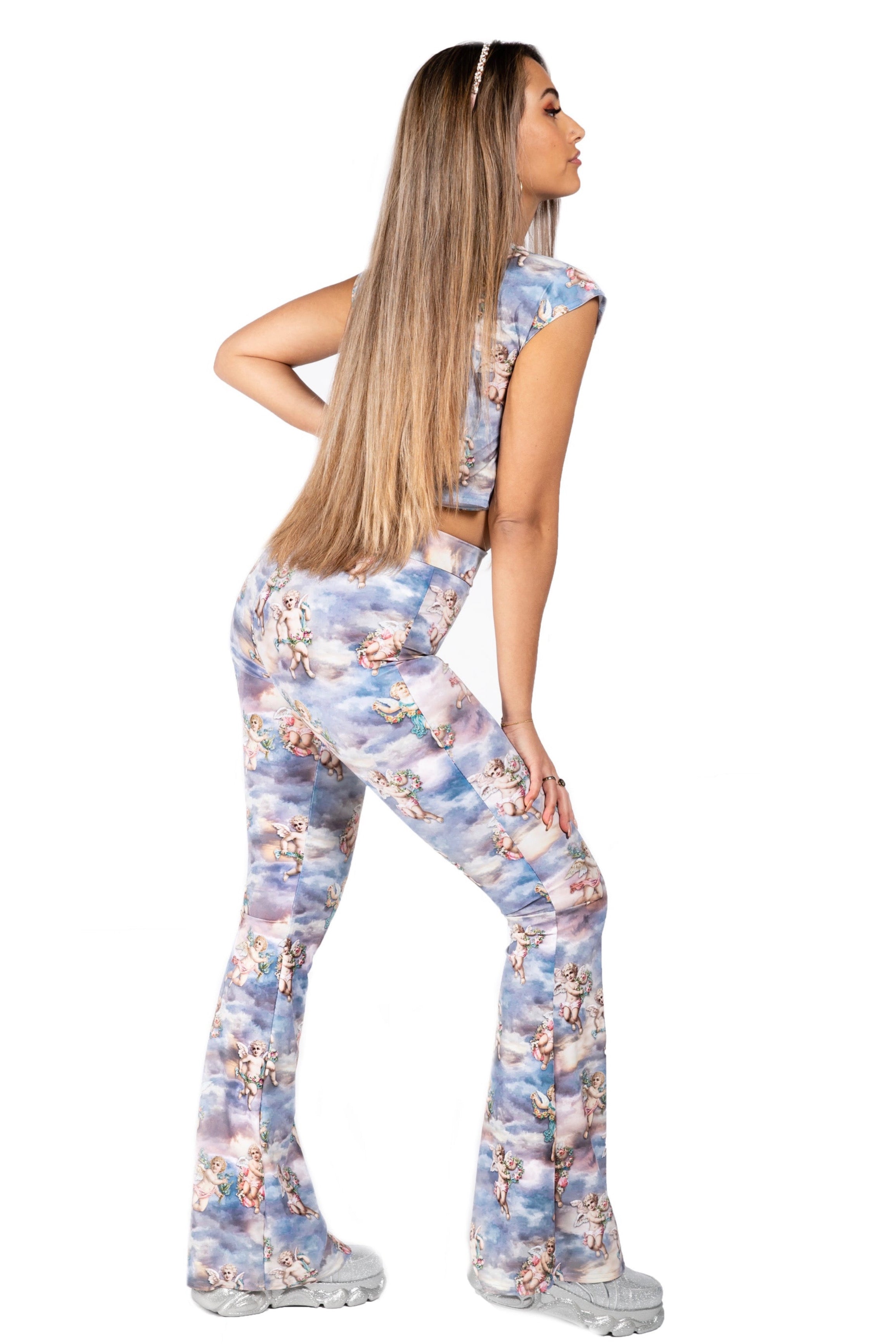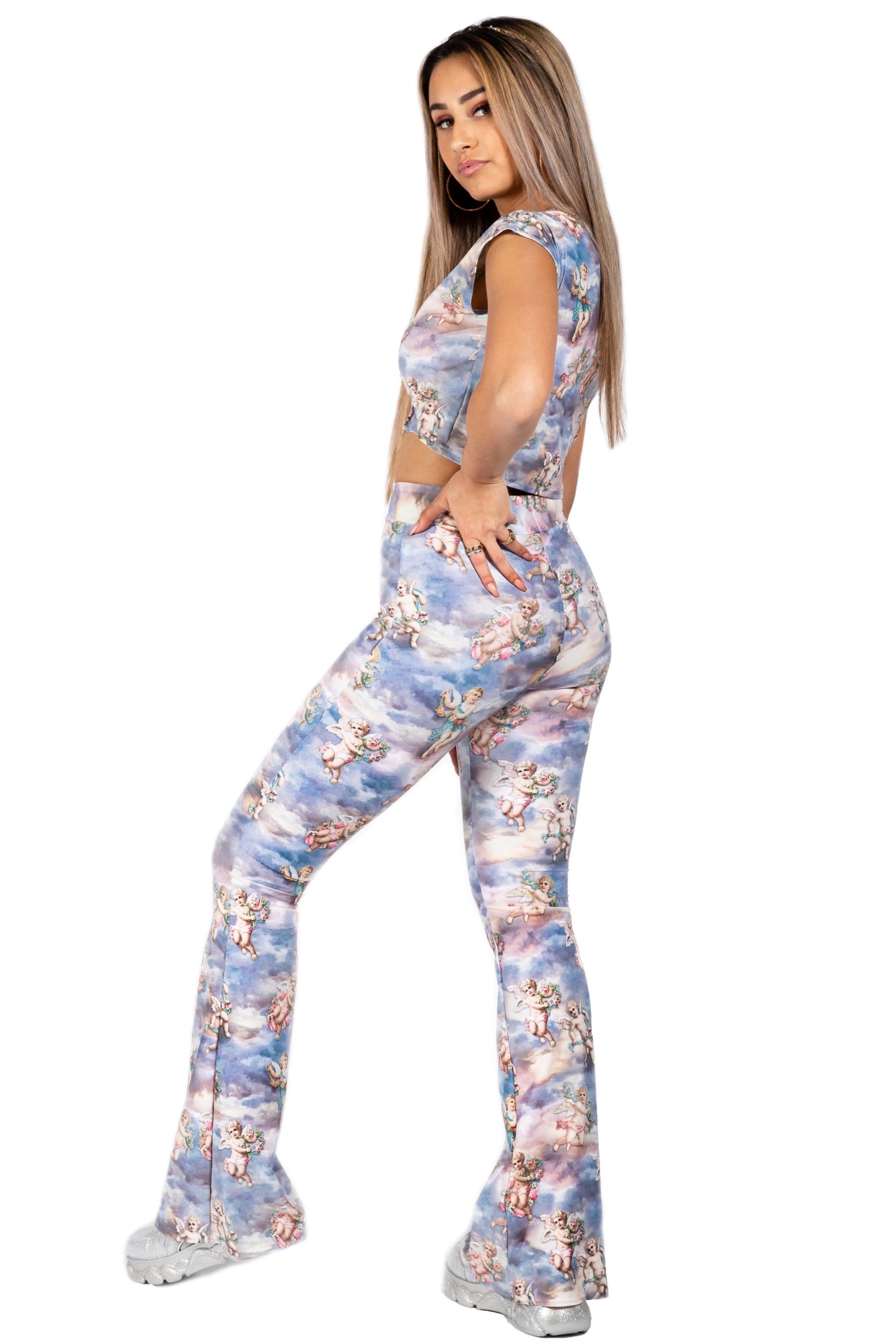 ABOUT THE STYLE 

Looking more innocent than you actually are can come in handy babe😏 Our 'Angel Energy' set is here to serve some super cute and angel like looks to make your life sweeter and maybe a little bit easier😈😇
Click here to add 'Angel Energy 4-Way Top' and complete your set!🔥
HOW IT'S MADE
All our fabrics are sustainably printed in the UK and our collections are designed and produced from our home studio in Holland. So every item from our website is made with a lot of love and ambition to make you feel like the unique angel you are❤️
DETAILS & CARE
-82% polyester 18% lycra
-do not tumble dry
-do not iron 
-wash on max 30 degrees
SIZE GUIDE
-Model is 174cm and wears flares size S 
-All items fit true to size while being very stretchy and booty friendly    
-The length of our flares is 110 cm, this way they will fit most body types. If the flares turn out to be too long, don't worry, we advise 2 ways to make them fit perfectly:                
1. rock them with some platform sneakers/boots.             
2. Cut the bottom to your desired length. Because our fabrics are very high in lycra, the fabric won't raffle or curl and will stay perfect after cutting. 
Shipping
Delivery
We offer European tracked shipping. For rates and delivery times check the following info: 
Delivery times and costs per country:
Netherlands: 1/3 working days with PostNL | Standard shipping : €3.95 | Free shipping above €100
Belguim: 1/3 working days with PostNL | Standard shipping : €8 | Free shipping above €125
Germany: 1/3 working days with PostNL | Standard shipping : €8 | Free shipping above €125
Rest of Europe: up to 7 working days with DHL | Standard shipping: €12.95 | Free shipping above €150
About us
About the brand
Call Me Angel is an independent fashion label founded in The Netherlands for every girl who has the confidence to be who they are and wear what they want💥 Our brand started out from the love for co-ord sets and late 90's early 00's culture. We decided to combine these two and came up with 6 different styles to make you feel like the unique angel you are👼🏼
 

Sustainability
Because we don't support fast fashion and do love honest production, all knitted items are made in a knit factory in Holland and tailored by a lovely lady who's been in the company for ages😇  It is definitely our goal to expand to more styles, unique prints and various items every angels wardrobe needs💕 So keep following us and we promise we won't disappoint you🦋